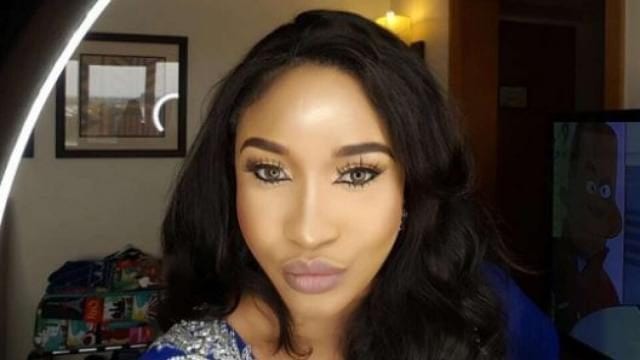 Nollywood actress Tonto Dikeh is standing with Internet sensation Hushpuppi.
The movie star is solidarizing with her friend who wants a goodwill award from the Federal Government and not an inquest into how he makes his money.
She wrote, "DONT STOP BEING THE MAN YOU ARE, THE PROBLEM ISNT WITH THE BLACKS OR NIGERIANS BUT THE BROKEN SOUL WHO STRIVE FROM HATE CAUSE THE FEEL LIFE HAS NOTHING BUT BITTERNESS AS THAT'S ALL THEY HAVE EXPERIENCED.REMEMBER YOU ONLY GIVE WHAT YOU HAVE.IT HAPPENED TO JESUS..LET THEM KEEP GLORIFYING THE WRONGS BUT IN ALL THESE THINGS WE ARE BLESSED…..Keep spreading Love my Great friend forget about the rest…#TeamHush."
The movie star who recently announced herself as a born again Christian, says she's working on taking off all the tattoos on her body.
The singer shared a post recently saying, "I'm soaked in Nollywood Actress Tonto Dikeh[/caption]s Strength, No weapon formed fashioned against me or my son or my workers can/Shall Prosper In Jesus Name Amen.."
Fans were, however, quick to remind her that a 'child of God shouldn't be covered in tattoos.' She replied by saying she was working on removing them.
Meanwhile, Tonto Dikeh's bride price was recently returned to her ex-husband, Olakunle Churchill recently.