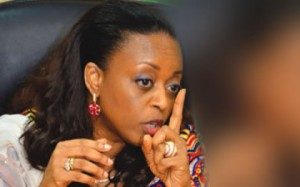 The United States government has reportedly seized properties worth $144m from the former minister of petroleum, Diezani Alison-Madueke.
Alison-Madueke was indicted for allegedly receiving a bribe from some individuals, for the award of a contract.
According to Daily Post, the US Assistant Attorney-General, Kenneth Blanco, said the funds will be returned.
Speaking on the case, Blanco said "Corrupt foreign officials and business executives should make no mistake: if illicit funds are within the reach of the United States, we will seek to forfeit them and to return them to the victims from whom they were stolen."
The former minister was said to have awarded huge oil contracts to Kola Aluko and Jide Omokore.
In return, Aluko and Omokore bought properties for Alison-Madueke in London and bought $1million worth of furniture and artwork for her in Houston.
Today News also reported that the former minister warned Aluko not to buy a Yacht, saying "I spoke to you several times about your general behavior, acquisition of assets, etc., asking you to be a bit more careful.
"If you want to hire a yacht, you lease it for two weeks or whatever. You don't go and sink funds into it at this time when Nigerian oil and gas sector is under all kinds of watch."
Diezani Alison-Madueke has constantly maintained that she did not steal any money from Nigeria.