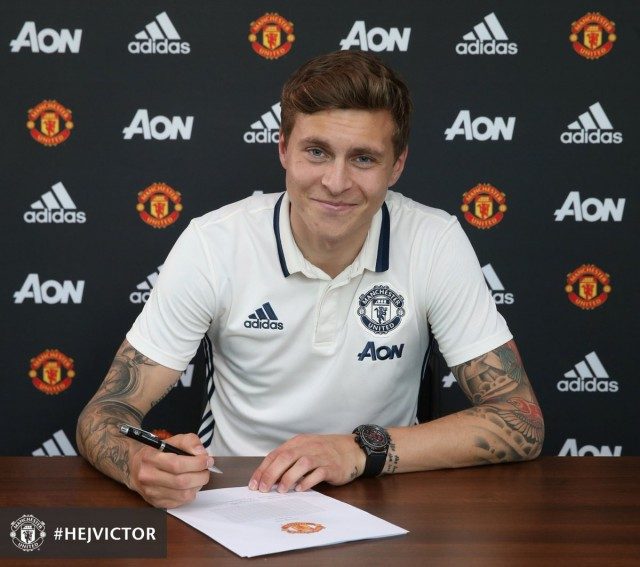 Manchester United are four games into their preseason programme and Jose Mourinho's team have beaten LA Galaxy, Real Salt Lake, Manchester City and Real Madrid.
They have got three games to come against Barcelona in Washington DC, Valerenga in Oslo and Sampdoria in Dublin before the serious business starts.
Mourinho has already identified the Super Cup with Real Madrid in Macedonia on Aug. 8 as the start of United's season. It comes five days before the start of the Premier League campaign against West Ham at Old Trafford on Aug. 13.
There have, however, already been some clues about the new campaign. Here is a look at the tour talking points so far …
Mourinho will tinker next season
The United manager only strayed from a back four last season when he had to, but he might be more flexible next season.
He trialled a back three in the first tour game against LA Galaxy. And after signing another centre-back in Victor Lindelof, he has built a squad capable of switching to 3-5-2 or 3-4-3 more regularly.
It has become the Premier League's popular system after Chelsea won the title last season. Antonio Conte's triumph will almost certainly prompt more teams to try it next term and Mourinho has made sure United don't fall behind.
Victor Lindelof needs time
United have not been at their best defensively in the United States and, at times, new £31 million defender Victor Lindelof has looked uncomfortable. He was at fault for at least one of the goals against LA Galaxy and gave away a penalty against Real Madrid.
He was expected to start the season at centre-back alongside Eric Bailly, but it wouldn't be a surprise if he was now eased in gently. Romelu Lukaku has hit the ground running since his move, but it doesn't happen like that for every new signing. Nemanja Vidic had a shaky start when he first arrived and it didn't do him any harm.
Andreas Pereira is a central midfielder
Pereira was used as an attacking midfielder under Louis van Gaal. But since returning from a loan spell at Granada, Mourinho has, more often than not, picked the Brazilian in central midfield.
Still only 21, he has looked promising. He will hope his performances are enough to keep him at Old Trafford next season. He will, though, be keeping a close eye on who else Mourinho brings in.
If United can land either Nemanja Matic or Eric Dier before the transfer deadline, Pereira might find his opportunities limited. If not, he could end up being an important squad player next season.
Mourinho wants a stronger squad
Mourinho likes to get his message across. And in almost every news conference in the U.S., he has said he wants more new players. Ideally, he would like two but he insists he will settle for one. Either way, he won't be happy heading into the new season with just Lukaku and Lindelof.
The squad looks short of a holding midfielder but negotiations over Dier and Matic are proving problematic.
Unless Mourinho gets what he wants, it is a theme that will carry on throughout the season. United are expected to challenge for the title next season, despite finishing the last campaign in sixth. Because of that, it is an important window for Mourinho. Which is why he is so keen to crank up the pressure on Ed Woodward.
But other than that, he's happy
Transfer troubles aside, Mourinho is a happy man. At least compared to 12 months ago, when he was halfway through a chaotic tour of China.
This time everything has been done in line with his wishes. He knows the training facilities at UCLA well and likes taking his teams to Los Angeles. He has said more than once he would like to return next year.
He has appeared a lot more relaxed this summer than last. And if he gets the final two players he wants, his preparations for the new season will have been near perfect.