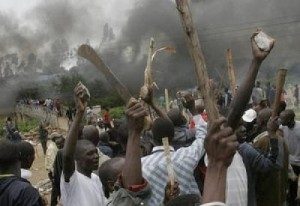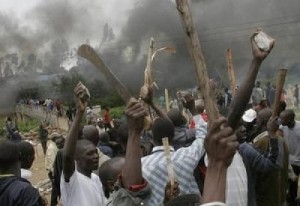 The Niger Police Command, has confirmed that two youths have lost their lives in a clash between vigilance and youth groups in Angwan Yaman in Kontagora LGA of the state.
Deputy Superintendent of Police (DSP) Bala Elkana, who confirmed the incident to newsmen in Minna on Friday, said it occurred on Thursday.
"Only two people died while five others sustained injuries, with one of the youths a female, critically injured," he said.
Elkana said that the clash was caused by the death of a 17-old boy who was allegedly tortured by members of the vigilance group.
He added that death of the boy led to violent demonstration by the youths in the area against the vigilance group which led to the death of the second victim.
Elkanah said that the second victim, a 20- year old man, was killed when members of the vigilance group used firearms to disperse the protesting youths.
He said that anti-riot police were drafted to the area to restore peace and bring the demonstration under control.
He said that the protesting youths attempted to burn the head office of the vigilance group in Kontagora.
He said that two personnel of the vigilance group had been arrested by the police for arresting and torturing the 17-year old boy.
He added that investigation was on to arrest other people connected with the incident.