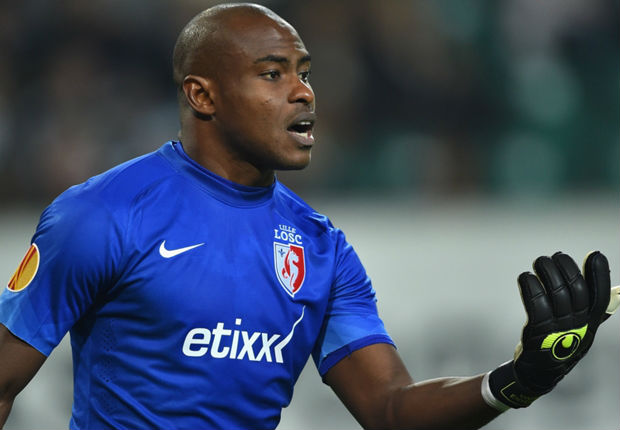 Lille Goalkeeper Vincent Enyeama[/caption] side Lille are rejecting any loan offers for Nigerian goalkeeper Vincent Enyeama who has been deemed surplus by the club.
Enyeama has been told he is not in the plans of new manager Marcelo Bielsa who have signed 12 players this transfer window.
A host of loan offers have come in for the goalkeeper but Lille have rejected them all, fancying only a permanent deal move.
According to reports from France, Lille are looking to out rightly sell the 34-year-old to raise some money.
Ligue 1 sides, Nantes and Nice have both made enquiries for a loan deal for Enyeama but there immediately turned down by Lille who only want to sell.
Enyeama reportedly prefers to remain in France where his kids are settled in school.
Enyeama who has been with Lille since 2011 has been asked to leave the club by Bielsa who was only appointed in May.
The former Super Eagles captain joined Lille in June 2011 but took him years to become a regular.
He was made the first choice goalkeeper during the 2013-2014 season when he went on to record an impressive 11 consecutive Ligue 1 clean sheets.