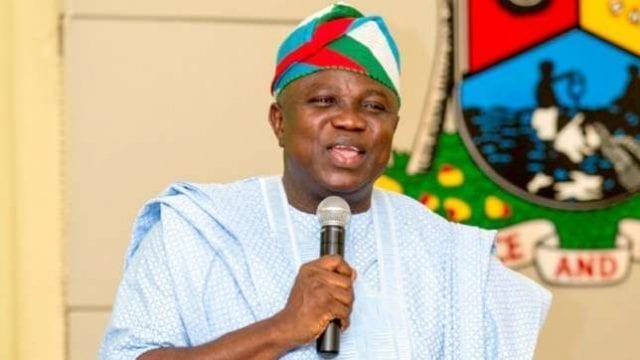 Gov. Akinwunmi Ambode of Lagos says the government will continue to initiate policies and strategies that will enhance business opportunities in the state.
Ambode, represented by Prince Rotimi Ogunleye, Lagos State Commissioner for Commerce and Industry, said this on Saturday night in Lagos at the LCCI Commerce and Industry Awards.
The award is to celebrate private and public institutions operating in the country for their best practises, growth through innovations, business sustainability and positive impact on the society.
Ambode said that people were conversant with the challenges of the past three years that disrupted investment opportunities in the maritime sector, manufacturing, textile and other real sectors of the economy.
The governor congratulated all recipients of the award, adding that the success achieved in their various sectors in spite of challenges in the business environment was a testament of their resourcefulness and creativity.
Ambode urged the organised private sector to continue to partner with government in proffering solutions to the challenges confronting businesses in the country.