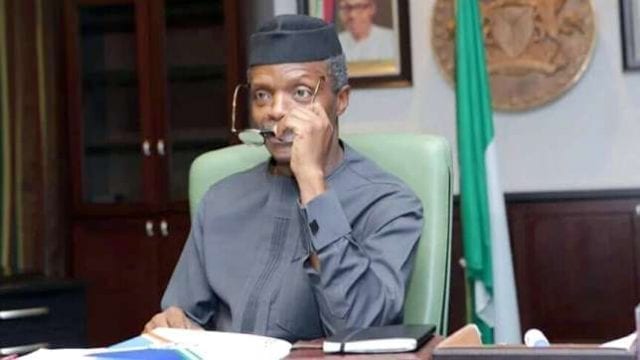 Acting President Yemi Osinbajo recently met with Defense Minister, Mansur Mohammed Dan Ali and military service chiefs on Thursday, July 27, 2017.
According to a tweet by the acting President's spokesman, Laolu Akande, the meeting took place shortly after Osinbajo returned to Abuja.
Osinbajo is said to have met with the Defense Minister and military service chiefs to review and strategize further on the nation's security issues.
Osinbajo was in Port Harcourt, Rivers State, earlier on Thursday to commission the biggest fertilizer plant in Africa.