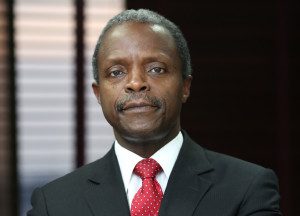 Acting President Yemi Osinbajo has received Malala Yousafzai, the 20-year-old advocate for girls' education and women equality in Abuja.
The Presidency made this known via a tweet on Monday, July 17, 2017 via the official twiiter handle.
The tweet read: "Acting President profosinbajo this evening received Malala at the State House, Abuja."
Malala was said to have been received by the acting president in closed doors.
Malala had earlier visited President Muhammadu Buhari sometimes in January 2017 to get more information about the remaining Chibok girls kidnapped by the deadly terrorist group, Boko Haram.
The young female activist survived gunshots on her head by the Taliban for campaigning for girl-child education in Pakistan.