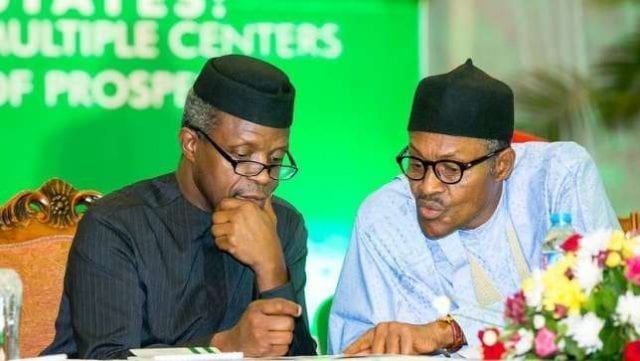 President Buhari was host to former President Olusegun Obasanjo in London on Saturday, July 29, 2017.
According to reports, the former President was accompanied by the former Osun state Governor, Prince Olagunsoye Oyinlola.
Reports also said Buhari and OBJ discussed about recent happenings in Nigeria.
"After the exchange of courtesies, Buhari and Obasanjo left for another room in the house where they held a 40-minute meeting."
"The leaders were said to have come out of the meeting a few minutes before 10.00 p.m., following which the former president and Oyinlola were seen off by President Buhari."
There were reports that the PMB will be back in Nigeria, after spending over 70 days away.
Recently, Governors from the All Progressives Congress (APC) paid a courtesy visit to President Buhari in London.