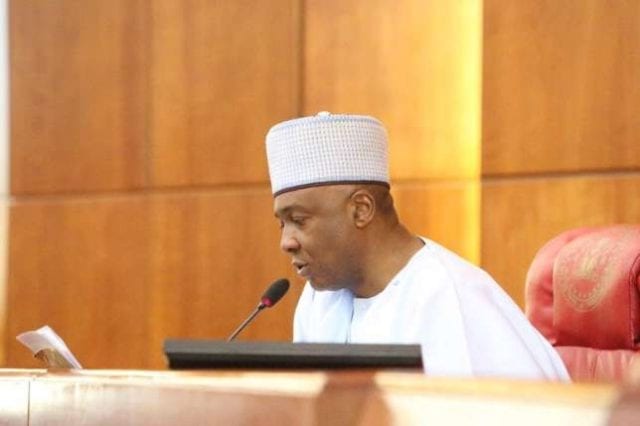 A socio-political group, Kwara Mass Movement (KMM), has urged President of the Senate, Dr Bukola Saraki, to return all monies he had collected as pension from the state government.
National Coordinator of the group, Mr Salmon Jawondo, made the call in Ilorin on Thursday while briefing the media on "the state of the State''.
"We watched with great consternation the twist in the pension policy for former governors in the state which had benefitted Dr Bukola Saraki in no small way.
"Saraki served as the governor of Kwara State from 2003 to 2011.
"According to Saraki's media aide, he wrote to stop his pension in August, 2015 after he benefitted from it for a period of four years," he said.
"Definitely, there had been serious deviations from the dreams and aspirations of the founding fathers of Kwara.
"There is no time in our chequered history that we need to be united than now.
"We must work assiduously to reposition our dear state, where the founding fathers envisaged, so that their labour shall not be in vain," he added.
"We want a Kwara that will mop up the vast majority that have been deliberately pauperised so, that they can always come back to pick crumbs that fall from the table.
"We commend those who have raised the bar of diligence and patriotism in the face of maladministration and impunity in the corridor of power.
"The days of reckoning are closing up on adversaries every day,'' he added.