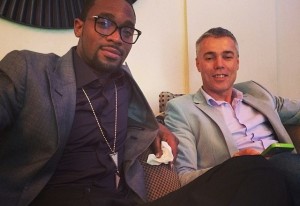 D'banj is having massive fun with his daddy duties and he seems to not be taking it lightly.
The 'Why Me' singer recently shared a shot of his son wearing a sunshade proudly like daddy.
"Swag like Daddy #KingDonCome," he wrote alongside the shot via Instagram today, August 4, 2017. D'banj and his son Daniel are already creating their own Instagram love story and we're enjoying every bit of it.
On June 1, 2017, Daniel gave his dad a shout out after the singer teased fans with his new project. "Love you daddy," Daniel's Instagram handle said.