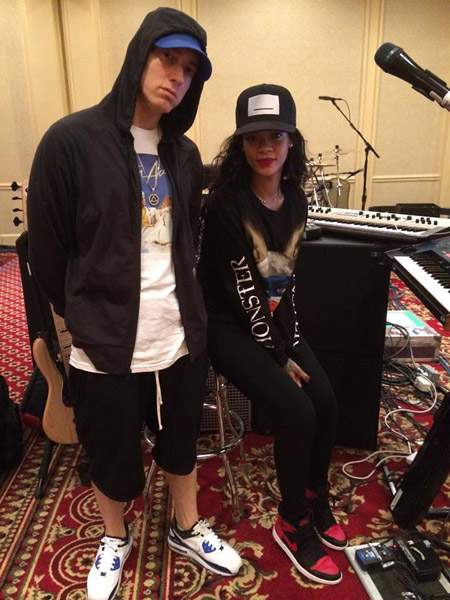 The American rap sensation will take to the stage tonight as a part of Glasgow Summer Sessions and will no doubt put on a show to remember.
Here's everything you need to know about Slim Shady's highly anticipated gig.
Who will be supporting him?
Run the Jewels, Danny Brown and Russ are all confirmed to be supporting Eminem in Glasgow.
What are the key times?
Doors open at 5pm on 24th August at Bellahouston Park.
The first act is due to be on at 5:40pm with Eminem expected to finish his set around 10:45pm.
Will it be wellies or trainers weather?
It should be a temperature of around 15-17C but with light rain showers expected we'd recommend chucking on the wellies.
Where will the after parties be?
The Garage are set to host an after party with Eminem's greatest hits being played all night long. Hold on to your ticket though because if you show it at the door you'll get free entry.
Is there an official pick up and drop off area?
There will be a pick up and drop off area for the show on Hinshelwood Drive near Bellahouston Park.