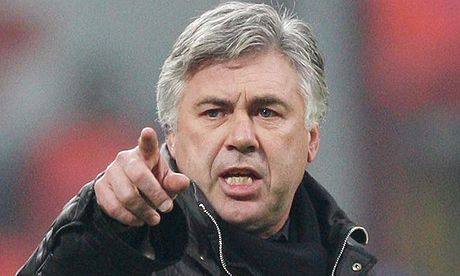 The return of the Premier League's top clubs will make this season's edition of the Champions League more difficult, Bayern Munich manager Carlo Ancelotti has said.
Manchester United, Manchester City, Chelsea and Tottenham have all guaranteed themeselves automatic passage to the group stage this campaign, while Liverpool could be set to join them if they can make it through the playoff.
The clubs are among the biggest splashers of cash in European football and possess some of the game's best managers, including Jose Mourinho, Antonio Conte, Pep Guardiola and Jurgen Klopp.
And Ancelotti — a three-time winner of the competition — says the presence of such strong teams will only make the tournament tougher to win this term.
"The Champions League this year will be more competitive because there are some really important English teams in the competition," said Ancelotti, who guided Real Madrid to their 10th overall title in 2014.
"United, City, Chelsea, Tottenham, Liverpool — I think, and I hope, for Jurgen [Klopp, Liverpool manager] to win qualification.
"The Champions League will surely be more competitive and more difficult to win."