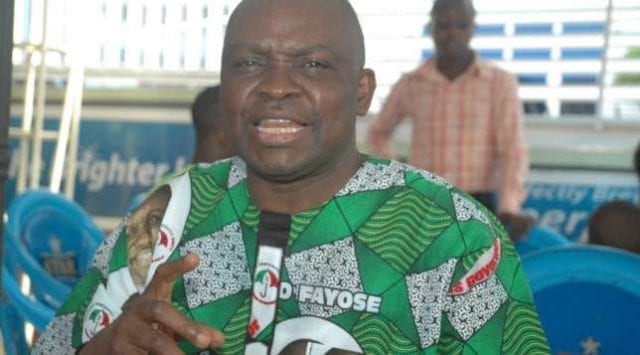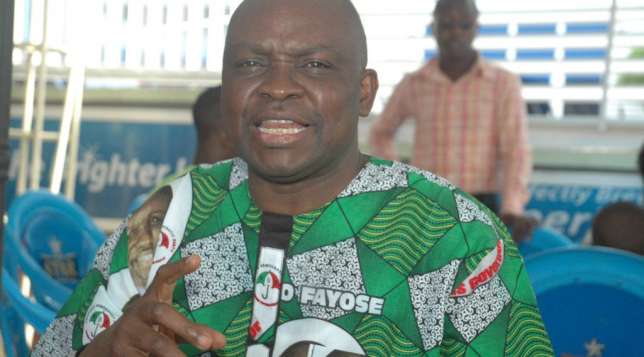 Chairman of the All Progressives Congress (APC), John Odigie-Oyegun on Thursday, July 27, blasted Governor Ayodele Fayose of Ekiti State, saying he has lost all sense of decency.
Oyegun, who was reacting to Fayose's recent comment that President Muhammadu Buhari's health had deteriorated, said the Governor lacks respect for elders, and that his cultural values have been clamped down by desperation for political relevance.
He said, "Believe me, I hate to comment on anything the Governor of Ekiti State says because when people have taken leave of common decency, our basic cultural upbringing; when people cease to have respect for elders and cease to have respect for the fact that an elder statesman who is also President of this nation is going through a health challenge and seek to make fun of it, and seek to say things that are so totally unbecoming, it is really not worth commenting on.
"But I am glad that as at yesterday (Wednesday) even Peoples Democratic Party (PDP) governors went there and thank God nice sober people, they were very excited at the pace of recovery of Mr. President.
"I hope that finally, even for the most hardened of political adversaries that common sense and common decency will finally prevail."
He said all Buhari is doing now is "having as much rest as he can to build up his energy, to build up his stamina. But the worst is certainly over. Mr. President is going to come back and he is going to face the responsibilities for which the people of this country have elected him. I am glad to say he is recovering beautifully."