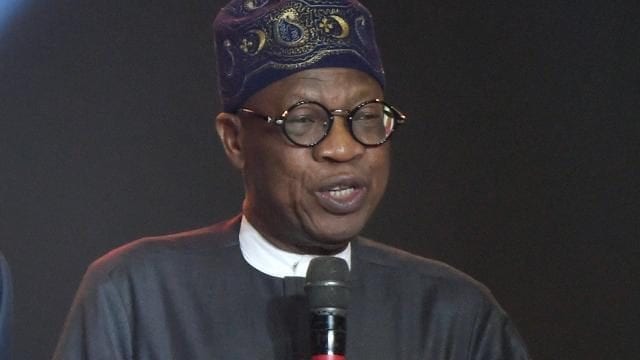 The Minister of Information and Culture, Alhaji Lai Mohammed noted on Monday in Abuja that the Federal Government is doing as promised and taking concrete steps to eradicate piracy of intellectual property.
The minister said this when he opened the very first interface meeting of the Police and major stakeholders in the creative industry to fight piracy.
"This meeting is evident that government's commitment to fighting piracy and placing the creative industry in its rightful position is not just about talk.
"We are carrying along all the stakeholders in the industry and my job here is to inaugurate this meeting.
"We believe that with the caliber of stakeholders here and two Deputy Inspectors-General of Police (DIG) representing the Nigeria Police Force, you will be able to agree on the way to put an end to piracy,'' he said.
Chief Tony Okoroji, the Chaiman of Copyright Society of Nigeria (COSON) also said "It is a historic day for the creative industry and a warning for pirates to go and look for something else to do''.
"This team will collaborate with the Police to ensure that wherever pirate may be in the country, they will fish them out and make life uncomfortable for them,'' he said.
Gabosky said he was empowered by BoI with over one billion Naira to create the biggest media distribution company for intellectual property in Africa.
"The first job I was to distribute was "Half of a Yellow Sun''.
"But, before I could finish printing, pirates had released the fake copies of the film on the streets and sold them for little money.
"The second job was "30 Days in Atlanta'' by AY; Pirate also took over and distributed pirated copies of the films on the streets and AY was crying.
"The third was October 1, by Kunle Afolayan; I was in South Africa negotiating for ITS distribution when I was called and told that the film was already on the streets.
"The activities of the pirates crumbled the distribution companies and the N500 million I had already collected from BoI, I could not pay back till date.
"The Bank is now trying to take over all my property which I used as collateral,'' he said.