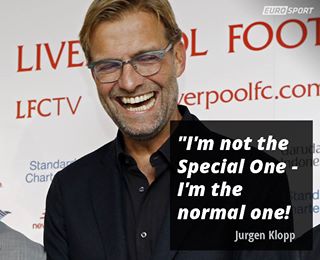 Jurgen Klopp hopes the transfer fee in Neymar's impending world-record move to Paris Saint-Germain is an "exception" and questioned whether UEFA's Financial Fair Play (FFP) has any effect on any club's spending power.
Barcelona, who confirmed Neymar intention to leave the club, are demanding PSG pay the Brazilian's €222 million buyout clause, which would break and bury the previous transfer record of Paul Pogba moving to Manchester United from Juventus for £89.3 million last summer.
La Liga president Javier Tebas has said he is prepared to file a complaint about PSG to UEFA and the European Union for what he feels are obvious breaches of FFP over their pursuit of the Brazilian.
"There are clubs who can pay fees like that — Man City and PSG," Klopp said of the potential Neymar deal on Wednesday night. "Everyone knows that.
"I thought that [Financial] Fair Play was made so that situations like that can't happen. But that's more of a suggestion than a real rule. I don't know and I don't understand that. I don't know how it happens.
"That's not the next step, I hope. I hope that it will stay an exception, but you don't know."