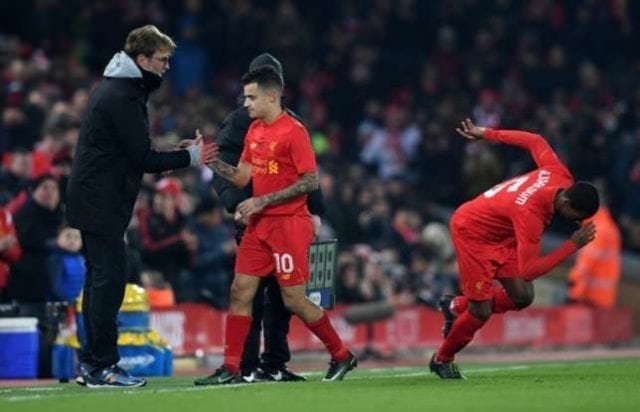 Liverpool boss Jurgen Klopp was tightlipped last night about the behaviour of Philippe Coutinho.
Coutinho had a transfer demand rejected by Liverpool on the eve of their 3-3 draw at Watford on Saturday.
While Klopp accepts FSG will have the final say on the Brazilian, he expects the 25-year-old to still be at Anfield after the transfer window closes at the end of the month.
"I've had no time to think about it today," said the Reds boss. "I had to prepare for a match.
"If I was upset, I'd tell the player himself. I didn't get it (the transfer request) but I can say something that's more important.
"As a manager of a football club, I have bosses. They decide, for example, just in general, if we sell a player or we don't sell him. Then I have to accept it.
"If they don't sell him, then I am not involved any more. I'm responsible for all of our players, not just one or two or three, but all of them.
"I can't say anything about it, the only thing is I work with the players I have. That's what I'm always doing.
"How can it change something for me? I didn't make the decision.
"You have to ask the club. I didn't see the club insiders today. You have to ask them.