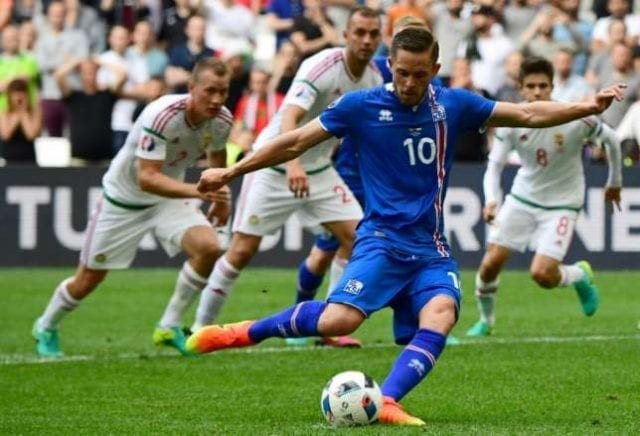 Everton have agreed a deal worth up to £45 million for Swansea player Gylfi Sigurdsson, according to multiple reports.
The Iceland international will undergo a medical on Wednesday to finally complete his protracted transfer to Goodison Park, reports said.
The saga has dragged on for most of the summer with Swansea initially valuing the 27-year-old at £50m.
But Everton are finally set to secure their No. 1 summer target at a price slightly lower than the selling club had wanted.
"The objective and the aim is that at some point the two clubs will meet," Paul Clement said ahead of the goalless draw at Southampton.
"I think the way it's going there needs to be more than likely a compromise on both sides. That is very often how a deal is made.
"We are at a critical stage of this situation and hope it's going to be resolved very quickly."
Swansea striker Fernando Llorente, meanwhile, will miss Manchester United's Premier League visit on Saturday.
Llorente returned to training on Tuesday after fracturing his arm on a cycling holiday but will not be considered for the United game.
"Because of the nature of the injury to the arm, he lost a lot of upper-body bulk," Clement said.
"We will take it day by day with him. Hopefully he will respond well to the training and will be available soon."