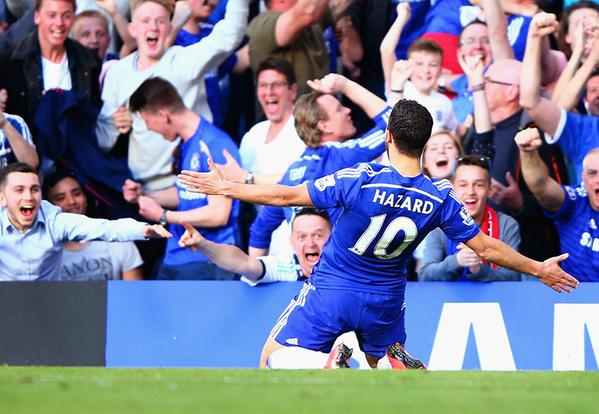 Chelsea boss Antonio Conte has refuted reports that Eden Hazard could end up joining Barcelona and saithe Belgian winger is "very happy" playing for the London club.
Hazard has been one of a number of key players linked with Barcelona following Neymar's exit for Paris Saint-Germain, but Conte is as sure as anything that players are more likely to arrive at Chelsea than depart.
"We are trying to buy the players, not to sell them," Conte told a news conference. "Otherwise the number is always less and we are in trouble.
"I think these are rumours and Eden is very happy to stay with us, to play with Chelsea and to start the new season. To recover [from] his injury and to start the season with us. I think so."
Loss against Arsenal in the FA Cup final denied Antonio Conte his second trophy in his first season at Chelsea, but after ending the season with defeat he wants to begin this one with a win.
Conte said: "It was a pity to lose the game, to lose the FA Cup final against Arsenal after a really great season for us.
"Now there is another game. We know very well Arsenal is a strong team.
"We're waiting a game very difficult for us and want to try to start the season with a win. The same [for] Arsenal. I want to see a good game, for the players, for the people."
"One positive thing was our formation, our system. Now we are trying to continue to work in this system to try to improve.
"Every system needs to improve season by season, year by year."