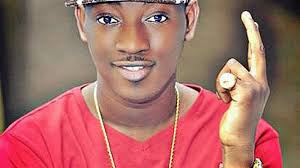 Dammy Krane is asking his friends and fans to spare time to pray for him in his time of trouble.
"Everybody knows that I'm just all about my music; I'm a musician I don't do flight bookings, I'm innocent of the allegation. Everyone should please pray for me to come out of this successfully", he pleaded.
While speaking on the current situation of the case, he said, "I've a hearing soon, but my lawyer tells me I don't have to be there, like I said God is in control; everybody should just keep praying and supporting me.
"I did a song I recorded a day after I actually got out of jail, I was talking about all these things, especially the prayers my fans said for me, I actually appreciate everybody and I put it in a song and I'm going to be dropping it soon", he said.