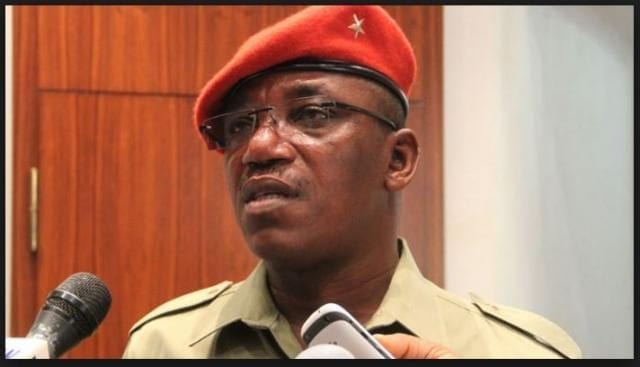 The Sport minister, Solomon Dalung recently met with President Buhari in Abuja House, London.
According to reports, Dalung, who was in London for the International Association of Athletics Federations (IAAF) World Championships, met Buhari on Tuesday.
According to Dalung, "Yesterday, Tuesday, 8th August 2017, at about 2.30pm, I arrived 2-3 Campden Hill, Abuja House London for an appointment with Mr. President.
"At 3.05pm, I was ushered into a sitting room, then Mr. President walked in, extended handshake. "Che Guvera, Why are you not dressed in your khaki, was it because of the cold here"? He protested. Yes sir, it is due to the cold weather, I replied. we exchanged pleasantries and sat down.
"Mr President, I am in London for IAAF World Championships and Nigeria is participating, I said. I have been following up, President Buhari replied. The discussions moved to the state of affairs in the country and ended up with Mr President stating that sports is a veritable tool for Youth empowerment, employment and wealth creation, we must explored it for our advantage.
"Finally, I thanked God for his health and prayed for speedy recuperation. The Daura born General stood up, gave me a hand shake, while I walked out, with his charismatic smile he waved me bye. President Buhari has recovered and is fast recuperating. To God be the Glory for the great things He has done to us."