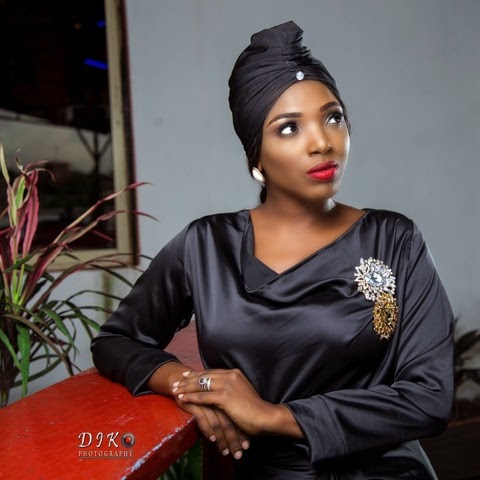 Nollywood actress, Annie Idibia, in a new post on Instagram remembers her humble beginnings.
The mum of two and wife of music legend, Tuface Idibia on August 3, 2017, wrote,
"Don't Even Know If It Right Or Wrong Posting This… This Image is my big broda @westafricanhebrew n I Just Appreciating n Thanking God 4 All His Blessings. But I Truly Hope This Will Inspire Someone This Morning. This Is Actually The True Story Of My Life As A Kid Raised By A Single Struggling Mother With 4Kids.(We Lost Our baby Broda to Tuberculosis 4 lack of good treatment/money)..RIP EMMANUEL
I Always Knew Somewhere Deep In My Heart That I "Annie" Was Created For Bigger n Better Things, that this right here isn't my life…I remember Very Clearly As A Kid Maybe 10 or 11 Every Evening Walked From Igbogosho Crossing The Famous Lekki Expressway 2 Jakande just to Fetch Water for cooking etc..It Was Always Me, My Elder Brothers And Friends, we made Every Evening A Fun 1! We Catch Up n Play, Sing n Danced All d Way n Back.We Never Knew What Electricity was 4 3years Or Even tv sef.. @macaulaywisdom, Sly Remeber?And We Were kids that From Birth Till I think I was 6/7years Was Born With Silver spoon Not gold ooo went to a private nursery n primary sch b4 the separation of our parents.
Today.. see how far God has brought us, It wasn't easy, but I always knew my life was more than that life.
Thank You Lord For Turning My Life Around From That Girl That Use To Help Her Mom Sell Pepper Soup After School, whose mom was "the cook" That Girl who Had to Start Her First degree As A Part-time Student Cos She Had To Be At work By 7am-6pm (marketing n selling magazine)and rush to LASU Ikoyi campus by 6:30..Was Always late to class. And everyone just Thought I Was Unserious Cos I Was Always Late 2 Class. Struggled as a model.. was too short So didn't go far..Tried anchoring a music show..had So Many Doors slam on my face.
Today God has Proven That He Is God In My Life. He Has Taken Me To Places n Heights I have Never Imagined Or Dreamt of..He Has Made Me "Annie Macaulay Idibia" A Brand That Brands Wanna Reckon With. He Has Made Me An Independent Woman Regardless of the obvious "my boo"! He Made Me The Actress.The Mom..The Brand Ambassador..N Has Used Me To Touch Lives through @aicarefoundation n many others. Thank You Father, You Are GOD.I AM A WINNER."