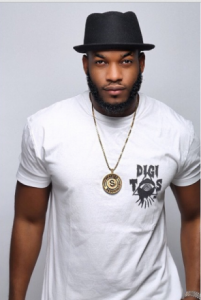 Bad boy gone clean, Lynxxx is celebrating his second year anniversary since he became spiritually renewed on August 7, 2015.
On Instagram, Lynxxx wrote:
" On this day 2 Years ago (7.8.15) i had an encounter with the Holy Spirit that changed my life, perspective and overall my entire being Forever.
There has been growth, ups, downs, challenges, misconceptions, attacks, mocks, gossip, sowing, reaping, healing, manifestations, uncountable blessings and miracles on this journey in such a short period of time BUT one things for sure, i have no regrets and would never ever look back.
I'm not perfect, would never be, still a sinner saved by grace, still struggle daily but would keep pushing this calling till my purpose is fulfilled on earth.
I'll keep making Music for those that love it (not gospel contrary to what many believe lol) and keep living a regular life in a God guided way but do me a favor today and say a prayer for me that's worth more than anything else.
God bless you all!"