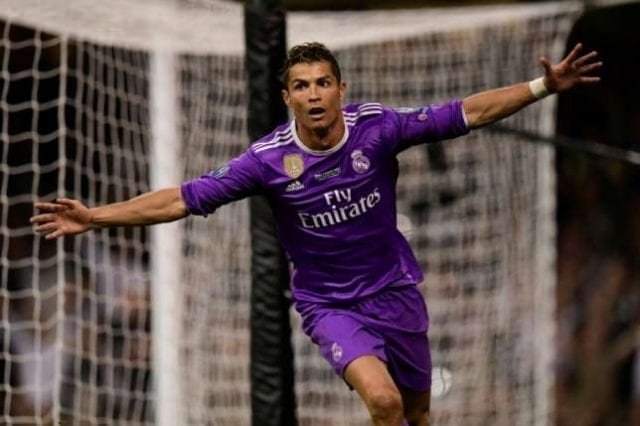 Cristiano Ronaldo said he "has never hidden anything" and told his advisers to always make sure he paid what he owed correctly and in time, in a statement released after the Real Madrid star spent 90 minutes answering to charges of a €14.7 million tax fraud in a Madrid court on Monday morning.
Prosecutors at Spain's Hacienda tax agency have labelled a case arguing that the Real Madrid forward, his advisers and agents at Gestifute routed image rights income through a network of companies to avoid paying the relevant taxes from 2011 to 2014.
Ronaldo, who has previously denied all the charges through his agents, arrived at the buildings of the Court of First Instance and Instruction No. 1 in Pozuelo de Alarcon, Madrid, around 11 a.m. local time and spent an hour-and-a-half in front of Judge Monica Gomez Ferrer.
Ronaldo said in the statement: "The Spanish tax service [Hacienda] knows the detail of all my income because we have given it to them. I have never hidden anything, nor did have I ever had the intention of evading taxes.
"I always do my tax declaration in a voluntary manner, as I think that we must all declare and pay taxes according to our income. Those who know me know that this is what I ask from my advisors — that they keep everything up to date, and correctly paid, as I do not want any problems."
"When I signed for Real Madrid, I did not create a special structure to manage my image rights, I just kept the wy they were managed when I was in England," he said. "The lawyers who were recommended to me by Manchester United created it in 2004, long before I thought of coming to live in Spain. The structure was normal in England, accepted by the English tax authority who ratified it as legal."
"Since 2015 Cristiano Ronaldo has ceded his image rights to a third party, paying independently the taxes due," it said. "He currently pays his taxes in Spain, and is one of the biggest individual contributors in the whole country."