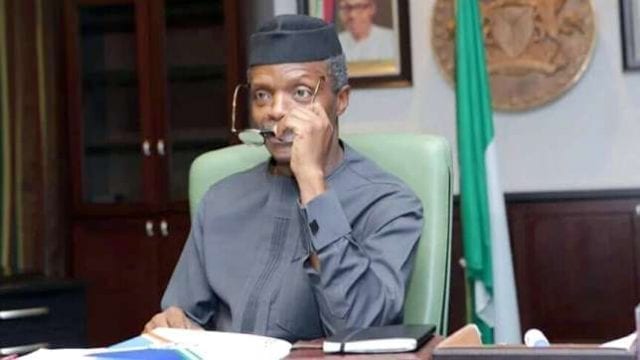 The Acting President, Prof Yemi Osinbajo, on Monday received an AU Peace and Security Council (PSC) delegation and expressed itd happiness that the Lake Chad Basin neighbours were partnering to eradicate the Boko Haram.
At the reception, Osinbajo also stated that the nations in the Lake Chad Basin had worked in unity very well dealing with the insurgency in the region and the consequent humanitarian crisis.
"The Lake Chad Basin collaboration is one we are extremely proud of, where we as Africans are working together on our own issues.
"I am pleased to say the countries have worked greatly together," the Acting President said.
Osinbajo added that in few cases, the situation required the "rebuilding of whole societies."
He expressed satisfaction with the work of the PSC of the AU.
"I am extremely pleased and encouraged by the work of the PSC, the time and attention paid to this issue.
"These are matters we must address now and in the future," he said.
"This visit is the high point of our mission," Adeoye stated, adding that Nigeria's commitment to peace in Africa had been well demonstrated.
The PSC is the standing organ of the AU for the prevention, management and resolution of conflicts.
Membership of the 15-member council is drawn three each from Central, Eastern, Northern, Southern and Western Africa.