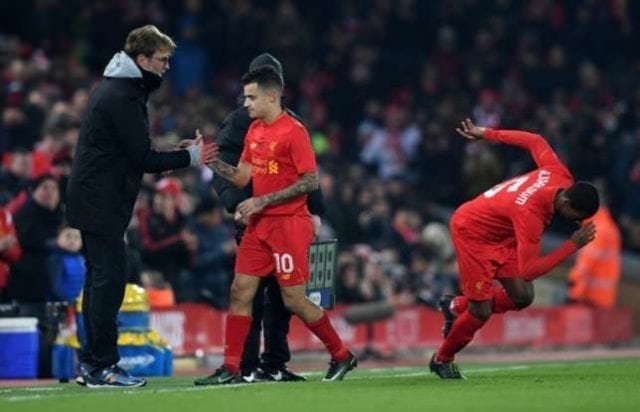 Jurgen Klopp says Liverpool will be competing for the Premier League title this season and also mentioned where the club stands in the current Philippe Coutinho saga.
Liverpool achieved a top-four finish last term for only the second time in eight seasons and now face a two-legged playoff to reach the group stages of the Champions League.
Klopp's side were title contenders at some point during the opening months of the 2016-17 campaign, but that soon collapsed when injuries and fixtures began to pile up.
"Yes, we will be playing for the championship," Klopp told a news conference.
"We don't start a season by not having any ambitions. We have to have our goals and I think we have a very good team now. We did have a bit of bad luck last season. I think we can play a little bit better.
"Let's hope everything will work very well and that there isn't much more to improve. We have to work very hard on it and we're doing that.
"We're working very hard so it's important to see what we can achieve tomorrow against Bayern."
"Where is your interpretation if you say he is not available to be sold? I don't understand that.
"The word 'not' means there is no interpretation for that. It's nothing new, is it?"