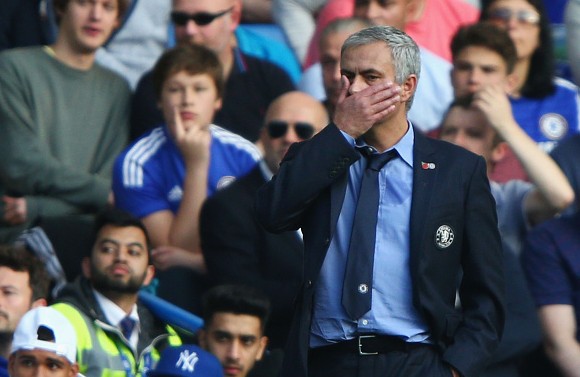 Jose Mourinho hailed new signing Nemanja Matic "a genius" who "thinks football" as the holding midfielder made his Manchester United debut in convincing fashion.
Matic starred for the Red Devils in their 2-1 friendly win over Sampdoria in Dublin following his £35 million switch from Premier League champions Chelsea.
He played just 45 minutes, with Mourinho admitting the Serbian still lacked full match fitness.
"He needs time but [his] experience, intelligence, a genius in the way he thinks — he thinks football," Mourinho said. "We will help him to be ready sooner rather than later."
On Phil Jones' ban by UEFA, he said,
He said: "Well, put yourself in his position.
"He wins a European cup, he wants to celebrate with his team, he wants to get the cup, the medal, he wants to be in the pictures, and one doctor wants to close him in a small room because of the doping control.
"I think it's very hard to control a player in this situation and UEFA should take that into consideration."
"It's not a normal match, it's a final and I think it would be easier for the doping control committee to have someone at the pitch with him to see there is nothing wrong with him, just a human desire to celebrate.
"So I think they should take that into consideration and it's a problem for us in terms of football but even more than that I don't think it's fair and any one of us in the same situation would react negatively.
"I would appeal if I was him. I would because I think it's quite unfair but when you do that you have the risk of more punishment. I don't know, it's a decision I leave with him."