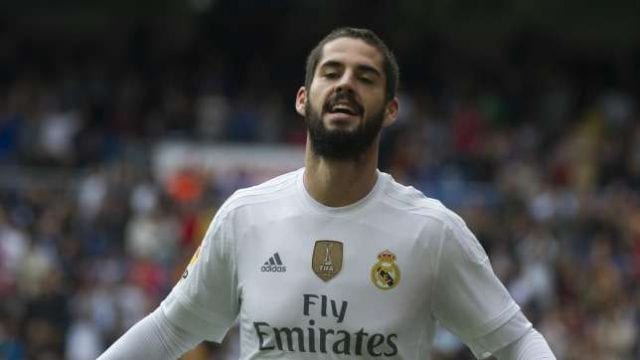 Isco has said he is very sure that a new deal with Real Madrid is close to happening and "will be done soon" after doing his bit in a 2-1 victory against Manchester United in the UEFA Super Cup.
The Spain international has just one year left on his deal at te Santiago Bernabeu and questions have arose about his future with no new contract signed yet from Los Blancos.
But the 25-year-old, who scored Real Madrid's second goal with great skill after being set up by teammate Gareth Bale, said a deal is close and that he has no intention of exiting the club.
"We're very close and it will be done soon," Isco said.
Real manager Zinedine Zidane was also asked about the status of Isco and his future with the club after the match, and the French boss smiled when asked if the world-class goal from the creative playmaker put the team under more pressure to sign him.
"That's true given the goal he scored," Zidane said. "What a great move. I am very happy for him. He is improving all the time."
"The game overall was good, we were superior. We suffered a bit at the end against a powerful team," Isco said.
"They have great players and they started very well. They're a powerful side with big aspirations. But in general, we played a very complete game and we're deserving winners.
"We think of the present and the future. We don't usually fail on the big occasion. It's also because of the dressing room: getting along is much easier. We're building a winning group and we're showing that."