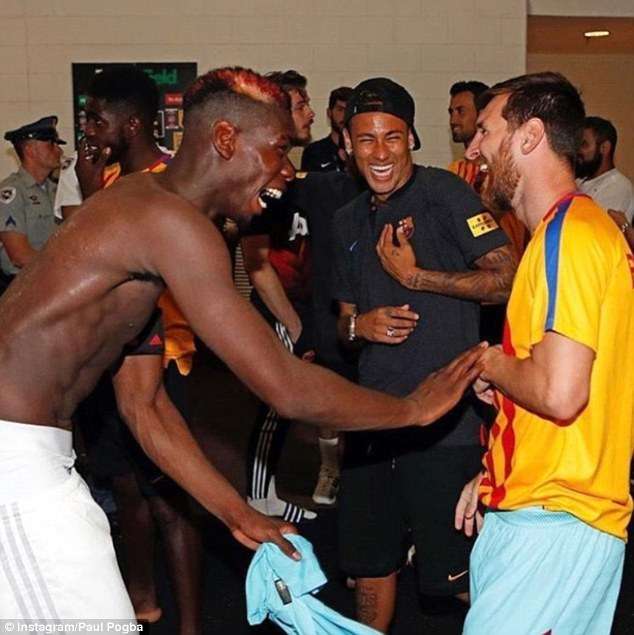 Neymar's father and agent, Neymar Sr, has said to Spanish radio that Barcelona lost his support to keep his son when they refused to pay a bonus for signing a new contract last year.
The Brazilian joined Paris Saint-Germain on Thursday after the French side paid his 222 million euro ($264 million) buyout clause to smash the world transfer record, saying in an Instagram video he had rejected the advice of his father.
However, Neymar Sr claimed the Barcelona board lost his support when they failed to pay the 26 million euro bonus due earlier this week unless Neymar remained at the club this season.
"In that moment Barcelona lost my support when they did that," Neymar Sr told Cadena Cope.
"Until that moment I was on Barcelona's side trying to convince Neymar to stay, but with the attitude of the board I couldn't be on their side because the contract is explicit and clear."
However, Neymar Sr insisted the "brave" decision to move had been his son's.
"The decision was his. He is where he dreamed of being. He is in a comfort zone, calm. He listened to the advice of his friends, of those around him and he wanted to face this challenge," he added.
"I think he has been very brave, he had the right to take this decision."
"Everyone said he had to replace him, he didn't want to replace him," he added.
"You have to leave Leo alone, he is an idol here. Neymar has to take his own road and accept the challenge he has.
"It wasn't fair either for Leo or Ney that type of judgement that football and people like to make."