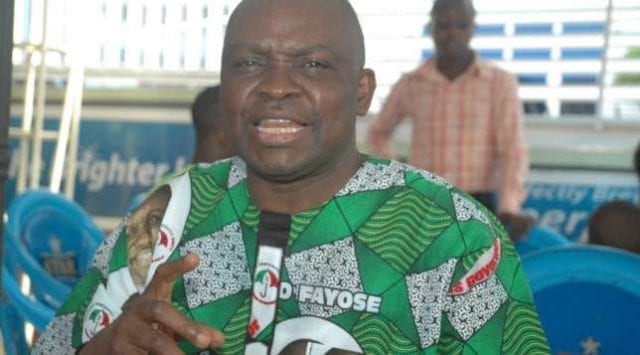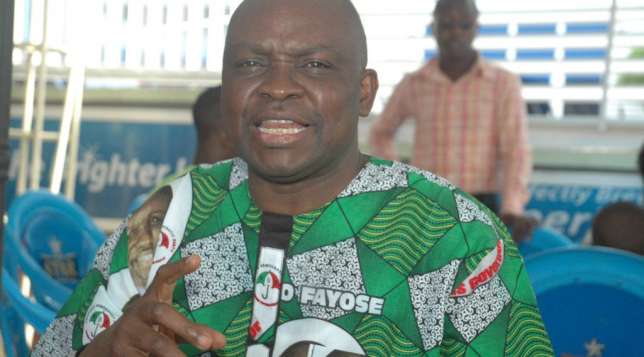 An All Progressives Congress (APC) chieftain in Ekiti state, Bamidele Faparusi has said Governor Fayose is treating Ekiti workers like slaves.
Faparusi, who is also a guber candidate, said that the bailout funds which his state received from the Federal Government, is more than enough to settle workers for a few months.
Faparusi said "Under Dr Kayode Fayemi, several appointments were made. Former Governor Fayemi appointed about 45-member cabinet and several Special Assistants and Senior Special Assistants and added to the State civil service the wage bill was N2.5 billion monthly.
"But now, Governor Fayose, hiding under economic recession pruned down the appointments to about 30-member cabinet and with few special assistants reportedly less than 20 and he was still claiming a monthly wage bill of N2.5 billion while the LG is N1.4 billion even when available records at the Accountant General's office confirmed that the authentic State's wage bill was N1.7 billion when that of LG is N1.1 billion.
"Even at N2.5b wage bill, the staggering N9.9 billion received by both local and state government can pay three months salaries for both State and local government's civil servants and the 2015 leave bonus across board.
"So, Governor Fayose should stop treating the workers like slaves. He should know that the State runs a full-fledged monolithic economy resting primarily on civil service architecture and whatever affected that arm will permeate to all sectors like Ekiti people are currently groaning under hardship under the reign of terror as typified by Governor Fayose."
"Governor Fayose is a man that loathed development of institution and party structure with passion. Rather than fortifying the PDP to be able to play opposition role, he decided to hijack their roles and subsumed them to the extent that the state PDP under Barrister Gboyega guntuase and Jackson Adebayo as Publicity Secretary was a shadow of itself.
"I want to plead with Nigerians to ignore Fayose's ranting and perceive him as being grossly infantile and callow to be a governor under an ideal society except in a degenerated society like Nigeria."