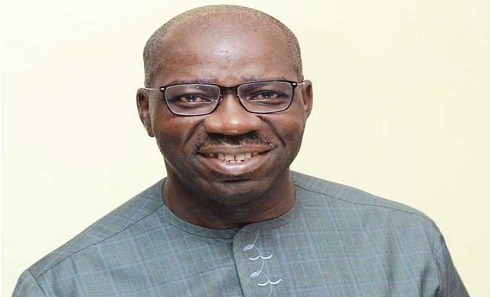 Edo Governor, Godwin Obaseki, former governor, Adams Oshiomole and Prof Itse Sagay, Chairman Presidential Advisory Committee against Corruption, on Friday, hit the nail on the head again about the need for the country to remain united.
They were united on this position at the 20th Wole Soyinka Annual Lecture Series in Benin, against the backdrop of the current call in some quarters for restructuring of the country.
Obaseki, who chaired the occasion, said the country's unity was not negotiable and expressed faith that would become great and prosperous again.
The governor said that the country needed the right leadership at all levels of government for her to have accelerated growth and development.
"The question of whether Nigeria has come to stay is a non issue. I guess what is challenging us today is the sort of country we should create for ourselves".
Adams Oshhiomhole, who was the guest lecturer, said that what should be key in the minds of Nigerians was how to keep the country united and viable.
"it is not in our interest to be thinking of dividing after 103 years of our existence as a nation.
''It is not a viable conversation that having lived this long together, we should divide. Rather, we should think of ways of doing things differently for better results''.
Oshiomhole condemned wasteful spending by some government officials and noted that resources should be properly channeled to improving the standard of living of the masses.
''The structural issue in the country needs to be addressed. This entails the issue of the very rich structure and the very poor structure,'' he said.