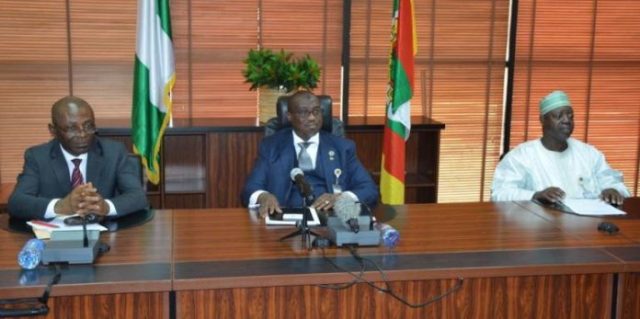 Mr. Anthony Mkpe Ayine who is the Nigeria's Auditor-General for the Federation has described the role of the Office of the Auditor-General for the Federation (OAuGF) and the Nigerian National Petroleum Corporation (NNPC) as critical stakeholders in the Federal Government drive for transparency and accountability in governance. Thus the two offices have to collaborate effectively.
Mr. Ayine made this pronouncement on Thursday, August 03, 2017 when he paid a courtesy visit on the Group Managing Director of NNPC, Dr. Maikanti K. Baru in the NNPC towers.
The Auditor-General noted that OAuGF being the watchdog of government accounts and NNPC being a major source of government revenue it is important that the two strategic offices build a good working relationship to ensure transparency and accountability in government.
Mr. Ayine commended the drive of the GMD towards repositioning the NNPC for transparency and accountability since his assumption of office in July, 2016. He noted that the account of NNPC has been audited to December, 2014 with the assurance that the audit of 2016 will be concluded by December of 2017.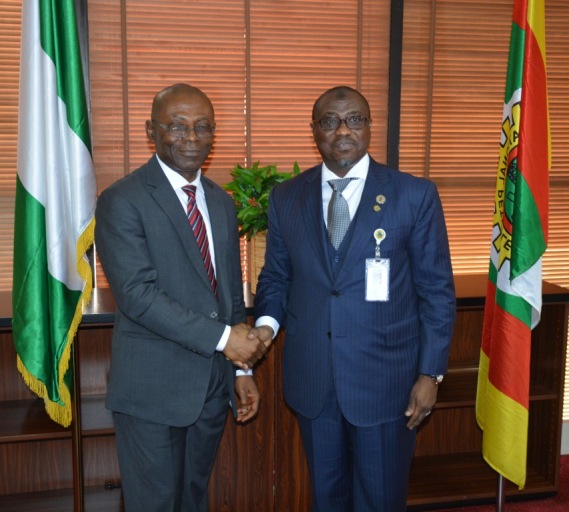 The Auditor-General thanked the GMD for his assurance that auditors will be given unfettered access to financial records for their periodic audit checks.
In his remarks the GMD, Mr. Maikanti Kachala Baru expressed the willingness of the corporation to collaborate with the OAuGF for service delivery to Nigerians.
He said the Corporation is making efforts to ensure that its account is up to date. He stated that the 2014 account has been concluded; the 2015 account will be concluded by end of August, 2017 while the 2016 will be concluded by December, 2017.

Mr. Baru emphasized that the Corporation's work is done transparently and openly; hence the monthly publishing of account of the Corporation.
The GMD praised the Auditor-General for the Federation for the collaborative work of the Office. He expressed the willingness of the corporation to work harmoniously with the OAuGF and to implement whatever corrective action recommended to the Office that will add value to the efficient and transparent operation of the Corporation. (FMIC)