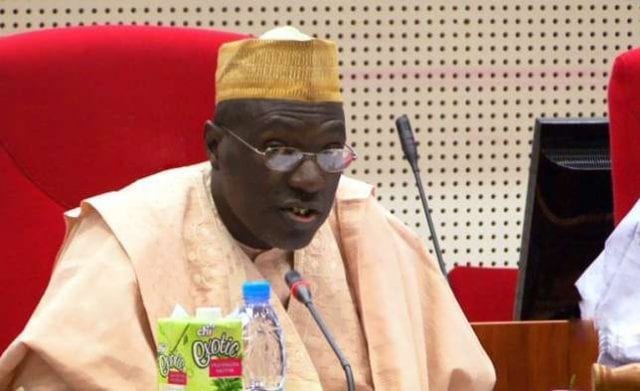 The Chairman of National Caretaker Committee of Peoples Democratic Party (PDP), Sen. Ahmed Makarfi, has warned that the political party has stopped condoning any act of indiscipline from its members.
Makarfi gave this warning while inaugurating a 37-member Caretaker Committee for the Anambra chapter of the party on Tuesday in Abuja.
He reiterated that the party's leadership was already witnessing some form of indiscipline from some members, and warned that any undisciplined act would be addressed immediately.
"It is no longer going to be business as usual. What we are saying is that any future act of indiscipline will be immediately dealt with, with appropriate measure.
"We have noticed that and I assure you that without any delay we will take appropriate measure. The Constitution of PDP has stipulated how indiscipline should be addressed.
"Anybody that transgresses and thinks he can act the way he wants will be dealt with. We will no longer allow the party to be abused," Makarfi said.
"The committee is also to ensure discipline of members in accordance with party's Constitution to deal with anti-party activities that shall hinder the successful prosecution of the Anambra gubernatorial election,'' he said.