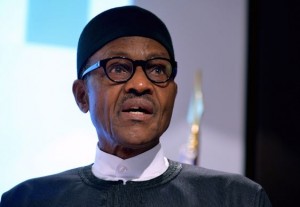 The Chairman of the Forum of APC States Chairmen, Chief Henry Ajomale, on Wednesday, August 2, said that the health of President Muhammadu Buhari is critical to the vision of the APC.
He said this while addressing State House correspondents after the All Progressives Congress state chairmen's meeting with the Acting President, Prof. Yemi Osinbajo, at Aso Villa.
"We are grateful that God in His infinite mercies has made him whole which is very critical and important to the vision that we have for this country as APC government."
"We are very impressed with his explanations and we will go back to our various states and let the people know that the government has very good intentions.
"And that we should be part and parcel of the government in order to ensure that the poor people of this country are getting better deal.
"In a nutshell, we are very happy for what we heard from government and we intend to carry it to our states," the forum chairman said.
He expressed delight that the Buhari administration was doing all they can to diversify the economy following a slump in oil prices.
Ajomale said: "We also discussed diversification into agriculture, especially rice production, the level of children's welfare (Home Grown School Feeding programme).
"And then we talked about corruption also which is the key among the problems that the president is particular about.
"I think that the people of this county are particular about this too that corruption cannot continue and a systemic method had been put in place to ensure that it is cut down.
"Although it is not totally eradicated but it is far better than what we had during the President Goodluck Jonathan regime."