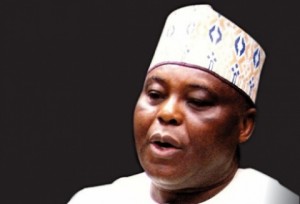 The National Working Committee of the Advanced Peoples Democratic Alliance (APDA) has made the suspension of Chief Raymond Dokpesi, Dan Iwuayanwu, and Mainasara Ilo from the party known to the public.
The party disclosed this in a statement signed by its National Secretary, Dr Emeka Okengwu, on Tuesday in Abuja.
The party said that Raymond and the two others were suspended for unlawful gathering in the name of the party and violating APDA constitutional provision of holding illegal National Executive Council meeting sacking the National Working Committee of the party.
"In their desperation to factionalize the party and move to PDP they went ahead to make this announcement constituting an illegal Board of Trustee and sacking of National Working Committee.
"Due to this indiscipline of these members, the NWC met at an emergency meeting today and suspended them and constituted a Disciplinary committee to sanction them for bringing the party to disrepute."
He begged he general public to ignore their announcement because they are agents of another party trying to destroy the emerging alternative party that would give Nigerians a better life.
Meanwhile, the News Agency of Nigeria (NAN) reports that Dokpesi was present at the inauguration of committees constituted by the Peoples Democratic Party (PDP) on Tuesday evening in Abuja.