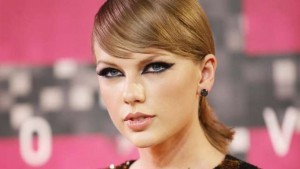 Taylor Swift is in a legal case where she is suing a radio DJ by name Mueller who she claims grabbed her butt without her permission.
The defendant however denies the allegation and went ahead to sue Taylor in 2015 for attempting to dscredit his reputation, and also cost him his job at the radio station KYGO where he worked.
Taylor's mother and the radio station promotions director Frank Bell were also sued by Mueller.
Taylor then filed a counterlawsuit still maintaining that Mueller grabbed her ass unduly.
"What Mr. Mueller did was very intentional," Swift said as she answered questions from Gabriel McFarland, an attorney for David Mueller, the former radio host.
"I am critical of your client for sticking his hand under my skirt and grabbing my ass," Swift said.