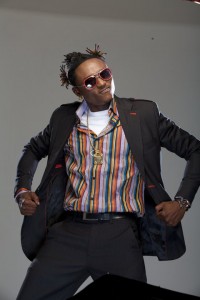 Nigerian singer Terry G has declared his intention to run for the governor and deputy governor of Benue state soon.
The singer took to Instagram on August 3, 2017, to share the news with fans and followers.
He wrote, "MY PEOPLE, THE TIME IS NOW. POWER BELONGS TO THE YOUTHS, SAY NO TO OLD CARGOS…VOTE TERRY G FOR GOVERNOR/DEPUTY OF BENUE STATE, I WILL MAKE YOU PROUD.WHEN I SAY LEGALIZE YOU SAY GINJAH.."
If the singer is dead serious about his intentions, he takes a cue alongside Kcee and Yul Edohie in the race for political power.
Meanwhile, after many years of persistency, Terry G was granted access to America in January this year.
Terry G revealed it was the first time he ever entered the great country in the 10 years he has been known in the entertainment industry, unlike many of his colleagues.