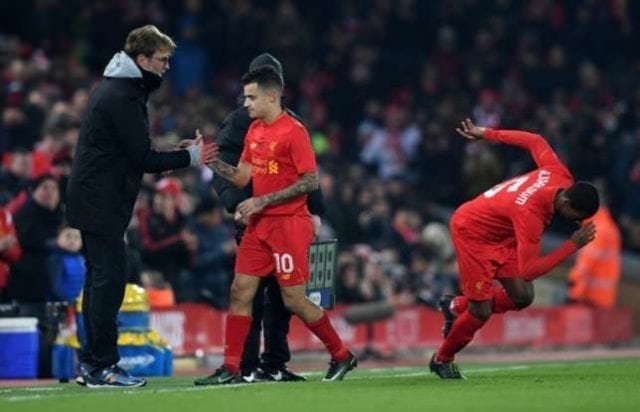 Steven Gerrard has said that Philippe Coutinho will have to really show his discontent at staying at Anfield if he is to leave Liverpool for Barcelona this season.
Jordi Blanco reported on Tuesday that Barcelona believe they have reached a deal with Liverpool to buy Coutinho for an initial €90 million (£81.6m), while sources close to the player have said that the Brazil international has informed his club that he would llike to join the Spanish giants.
However, sources said earlier in the day that Liverpool remained sure of holding on to him, and club legend Gerrard — now working as academy coach at Anfield — said it would be up to the player to make a move happen even if it would be through an unpleasant way.
"The good thing from the Liverpool fans' point of view is the manager is desperate to keep hold of him and is trying everything to keep hold of him," he said in his role as a BT Sport pundit after the UEFA Super Cup.
"The owners want him to stay. This is not a situation where Liverpool need money or to cash in. We're not a selling club so they're gonna do everything in their power for him to stay.
"But at the end of the day it comes down to Philippe Coutinho and his decision and what he's prepared to do, what type of war he's prepared to create to get out, because Liverpool won't make it easy for him."
"It's very, very difficult," he said. "Especially South American players who always go on record and say it's a dream of theirs to play for Barcelona.
"I've experienced it before as a player and as a fan with Mascherano, with Suarez, and it's a very, very difficult, tricky situation for a club to be in."