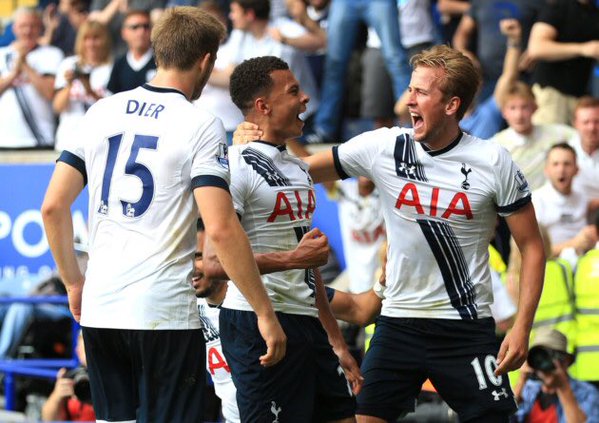 New Chelsea forward Alvaro Morata rejected a move to Tottenham Hotspur because he was wary the competition from striker Harry Kane, Spurs manager Mauricio Pochettino has claimed.
Morata, 24, joined champions Chelsea from Real Madrid last month for a reported fee of £58 million ($76.8 million, 64.7 million euros).
"Morata talked about myself, in the media he said: 'Mauricio called me.' That was two years ago or more," Pochettino said, in comments published by several British newspapers on Wednesday.
"He said to me: 'Why do you want me if you have Harry Kane?'"
Spurs have challenged for the title in both of the past two campaigns and Pochettino said the strength of his first XI was keeping potential new recruits away.
"You know, if you go to try to sign a striker, they will say: 'Eh gaffer, you want me for what? To be on the bench?' I can't compete with Harry Kane or Hugo Lloris or different players,'" he said.
"It's so difficult to convince good players to come and then be on the bench. Then the problems start."