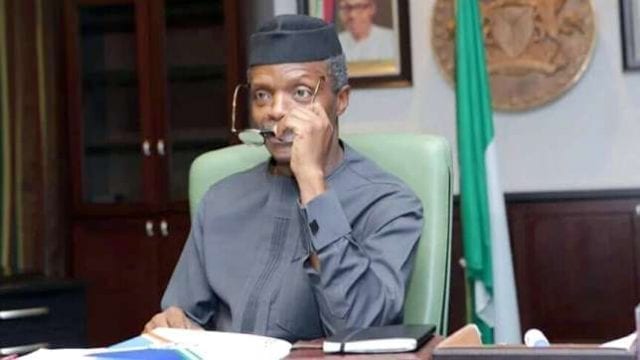 Two newly nominated board members of the Independent Corrupt Practices and Other Related Offences Commission, will be undergoing intense scrutiny by the Presidency after reports spread out that the nominees were currently being investigated by the commission.
In a report, the Senior Special Assistant to the Acting President on Media and Publicity, Laolu Akande, has said the allegation would be thoroughly investigated.
Speaking further Akande said: "These claims would be promptly investigated. The Presidency will surely do only what is right, proper and seen to be so."
The two new members of the board of ICPC, were named by the Acting President, Yemi Osinbajo, on Tuesday, August 1, 2017, when Prof. Bolaji Owasanoye replaced Ekpo Nta as the commission's chairman.
Osinbajo also informed that the Owasanoye's appointment as Chairman is for five years, while the tenure for all the members is four years.
The acting President also stated that the appointments are subject to Senate confirmation.
Other appointed members of the ICPC board are Dr. Grace N. Chinda, Okolo Titus M., Obiora Igwedebia, Mrs. Olubukola Balogun, Group Capt. Sam Ewang (retd.), Justice Adamu Bello, Hannatu Mohammed and Abdullahi Maikano Saidu.
Others are Dr. Sa'ad Alanamu, Yahaya Umar Daud, Khamis Ahmed Mailantarki, Maimuna Aliyu while Prof. Musa Usman Abubakar would serve as secretary.