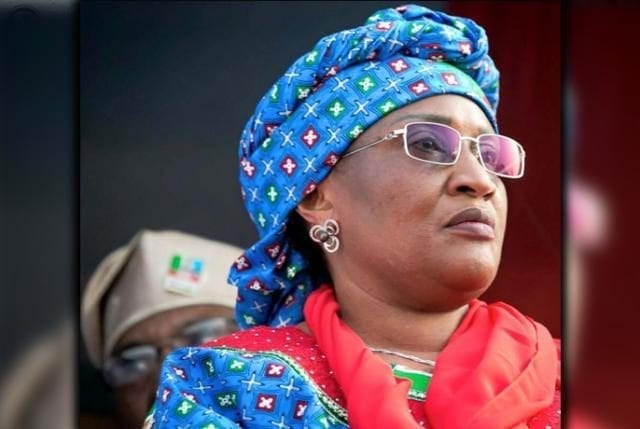 The Minister of Women Affairs and Social Development, Aisha Alhassan has apologised to the All Progressives Congress (APC).
According to the spokesman of the ruling party, Bolaji Abdullahi, the minister apologised for what she said.
He said "Since the issue of the comment she made came up, the party has not said anything regardless of what individuals may have told you because we are a party that recognized the right of her members to express their opinions or views.
"We also had an opportunity to discuss with the minister to understand what she said and in what context she said so before we know how to respond. So, when she came, we asked her to explain to us what truly transpired and in what context she said what she said and she did offer these explanations.
"Now, having offered her explanations, we acknowledged that as a member of this party, she is entitled to her opinion and she is entitled to her choice.
"However, as a senior member of this party, her statements represent an act of indiscretion because with the kind of position she occupies even within the party, she is a party leader in her own right, what she said was not what she was supposed to say at the time that she said it; that she ought to have exercised greater judgement than she did and she acknowledged that yes, maybe she ought not to have…maybe the timing was wrong and she apologised that if she had put the party in any difficult position, she apologised."
Abdullahi also said "I want you to take note of the fact that nobody is questioning her right to take the position she has taken. We have not come out to say, 'why are you saying you are supporting this person?' she has a right to her choice and to support whoever she wants to support afterall she is not saying she supports a member of another party but what we are saying is that with the position she occupies, she ought to have exercised greater sense of discretion and better judgment knowing that making that kind of statement would definitely create some other situations for the party, if not for the government."