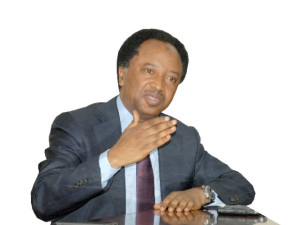 Senate Shehu Sani has asked the minister of women affairs, Aisha Alhassan to resign.
This is coming after Alhassan publicly declared her support for a former Vice-President of Nigeria, Atiku Abubakar.
"The difference between that woman, who made the statement as a minister and others, is that she was open and others are still having it in their minds.
"If she is prepared to work for the former vice-president, she can easily excuse herself from this government and concentrate on what she believes in 2019."