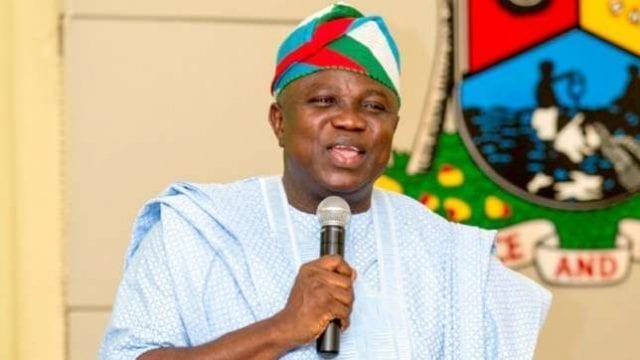 The Lagos State House of Assembly has announced the riot act to contractors who take pleasure in cheating the government by collecting money and not delivering projects on time.
The House also praised the state Governor, Mr Akinwunmi Ambode for his utmost commitment to providing modern infrastructure for the development of the education sector in the Lagos State.
The Chairman of the state house Committee on Education, Hon. Lanre Ogunyemi hailed the efforts of the state government at setting up lasting infrastructure to develop the education sector in the state.
Ogunyemi showed satisfaction at how fast work is being done at Angus Memorial and Lagos City Model Colleges.
"These projects are giant stride of the Akinwunmi Ambode's Administration. In each project there are suppose to be 36 classrooms and world class facilities that is befitting," he said.
"We have gone round ongoing and renovated schools and I will like to say the governor has done well in all aspects including provision of educational infrastructure. I must commend the governor and Ministry of Education headed by our able Deputy Governor, Dr. Idaiat Adebule for doing great in this sector.
I'll also commend the state House of Assembly under the leadership of the Speaker, Rt. Hon. Mudashiru Obasa for providing the enabling legislative platform for the smooth running of government policies in the state," Hon Ogunyemi said.