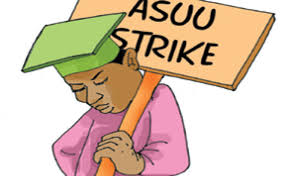 The Academic Staff Union of Universities (ASUU) has suspended its five weeks old strike after a closed door meeting with the Federal Government's delegation.
Prof. Biodun Ogunyemi, ASUU President announced this at a news conference today.
"We are taking into cognisance the fact that major proposals from the government to address the contending issues in the strike action has a deadline of the end of October, 2017.
"All members of ASUU are to resume work after their branch congresses on Tuesday, September 19, 2017.
"However, ASUU will not hesitate to review its position should government reneges on the signed Memorandum of Action," he said.
He also urged the government not to deliberately rubbish the agreement, pointing out that the continuous breach of signed agreement has been the major cause of the constant industrial actions in the Universities.