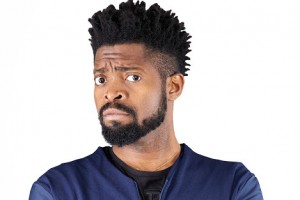 A picture of a poor malnourished child took over social media with fans claiming it was the comedian. A lot of people actually agreed it ws really him.
Basketmouth was not finding it funny and has taken to his Instagram page to set things straight on the misleading fact. He put up his baby picture just to differentiate it from that of the alleged picture.
Basketmouth is known for his hillarious jokes, spanning no limits so it's a bit shocking he isn't having any of these funny.
If u can give it Basket, you should be ready to take it as well.