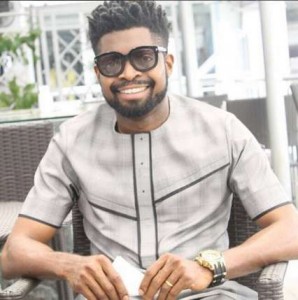 Basketmouth just won the honour for the Savanna Pan-African Comic Award category at the 2017 Savannah Comic Choice Awards held at the Lyric Theatre in Johannesburg, South Africa.
This is the first time anyone would win the accolade which was only introduced this year.
Dillon Khan presented Basketmouth with his trophy which gave him a feeling of pleasure as observed from his delighted expression while walking bouncing unto stage.
The comedian went on to his Instagram to express feelings of appreciation to the organizers when he wrote, "Thank you @comicschoice I truly appreciate this."
It was truly a deserving recognition for the popular comedian whose reputation has gone beyond the shores of Africa.