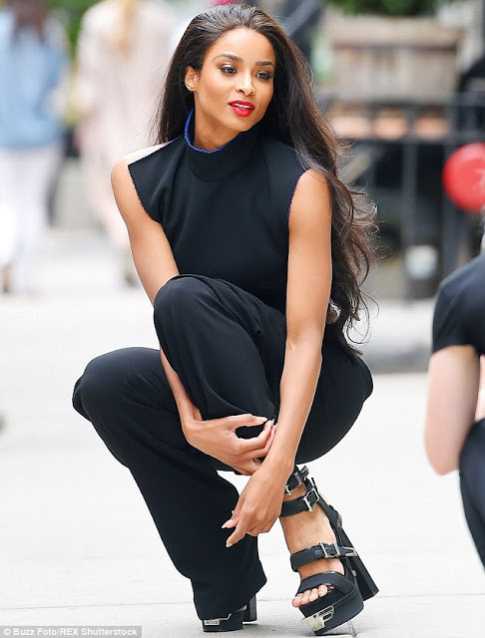 Ciara has shared an adorable video Monday of husband Russell Wilson working out with her three-year-old son Future.
The 31-year-old singer posted a short clip on Instagram showing Russell, 28, practicing footwork on a field.
The Seattle Seahawks quarterback ran through an agility trainer on the turf and little Future soon did exactly the same.
Future mimicked Russell's footwork while wearing a blue T-shirt reading Dunk You Very Much, sweatpants and trainers.
Russell shuffled through the speed ladder again and Future again copied him and added some of his own moves.
Ciara could be heard encouraging Future as he joined the exercise session.
Russell and Ciara married in July 2016 and welcomed daughter Sienna in April.