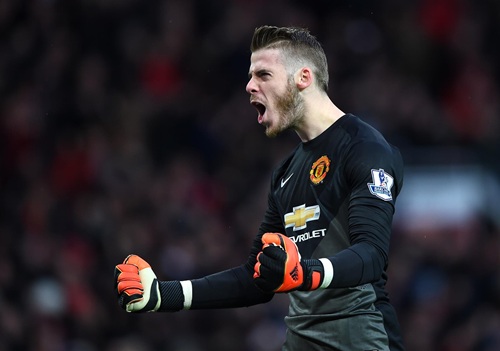 Manchester United need to continue winning trophies in order to prevent David De Gea from going to Real Madrid, Ander Herrera has said.
Goalkeeper De Gea was again linked with a move to the Bernabeu in the summer, two years after a transfer collapsed at the last minute.
Herrera said De Gea was happy at the club, adding: "I can see him staying here for more years, but we need to win titles to keep him with us. That is what we did last season.
"David is really happy at the moment because we are fighting for everything. We won three titles last season, and the FA Cup the year before, and that is what he wants.
"Real Madrid are going to talk about it every summer because he is the best keeper in the world. But we don't think we are far from Real Madrid — we won three titles last season, the only English team to do it.
"We are going to enjoy having him here and try to keep him at the club for as long as possible."
"For me, he is the No. 1. I respect all the keepers like Manuel Neuer, Gianluigi Buffon and Marc-Andre ter Stegen, but David right now is the No. 1 in the world.
"He is very calm, and that is the thing that always surprises me the most about him. He has that quality. It comes from God. He makes a difference.
"It makes a difference when you have a keeper who wins you points. He is one of the few keepers who can give you points."