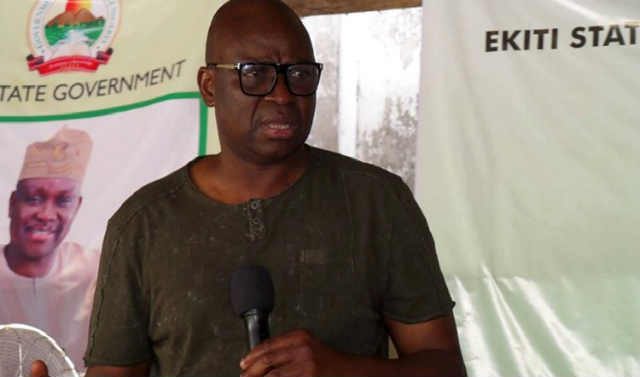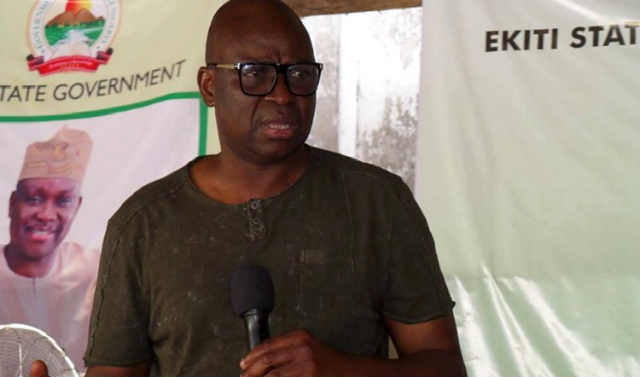 The Muslim Rights Concern (MURIC) has said that Governor Ayo Fayose insulted Muslims by dressing like them.
Fayose dressed in Muslim regalia and joined Muslims at the Ado Ekiti central praying ground for the Eid-el-Kabir prayers.
MURIC's President, Professor Ishaq Akintola came out to say that the Ekiti state Governor does not like Muslims.
He said "He has delivered several anti-Muslim speeches and uttered several hate pronouncements targeted at Nigerian Muslims. His general attitude and body language to Muslims of Ekiti belie his status as the state governor.
"He has also demolished mosques out of sheer desire to eliminate all Islamic landmarks from Ekiti. So who is Fayose deceiving?"
"The fact that he offered advice concerning who Muslims should vote for in the coming Ekiti 2018 election in his speech at the Eid ground reveals Fayose's real motive. But that is his undoing."
He said "Delivering a political speech in a serene atmosphere and on a sacred ground is sacrilegious.
Fayose has also politicized religion. Who are Fayose's advisers for Allah's sake? Or is it that he does not listen to them? It is most likely that he doesn't listen to anyone.
"Like every bully, Fayose acts on instinct. He tries to think later though. Fayose has abused the turban and arrogantly violated Islamic wardrobe etiquette. It is an insult for him to have so boldly dressed himself up like an Imam on Eid ground.
"Only a titled Muslim leader or an Islamic scholar can dress like that. Fayose has failed to respect a major Islamic decorum. Can any political leader put on a pastor's cassock and clerical collar without causing uproar?
"Fayose has shown that he has no respect for Muslims or their religion. He derides Ekiti Muslims yet he tries to con them to vote for his party.
"This attempt to ridicule Islam reminds us of the words of Prophet Nuh (peace be upon him) to those who mocked him, "If you mock us now, we will soon ridicule you and very soon you will know on whom shame and punishment will descend" (Qur'an 11: 38-39).
"Traditionally, non-Muslim governors and kings (Obas and Obis) are visited by Muslims on their way from the Eid ground. Only those who are Muslims among the governors and kings appear at the Id ground. Fayose's appearance at the Ekiti Id ground has violated all known norms. He has desecrated our holy grounds.
"On a final and very serious note, we suggest that in view of our experience in the Third Republic, it has become necessary, from now onward, for the electorate to demand certificate of psychiatric examination from candidates seeking political offices."