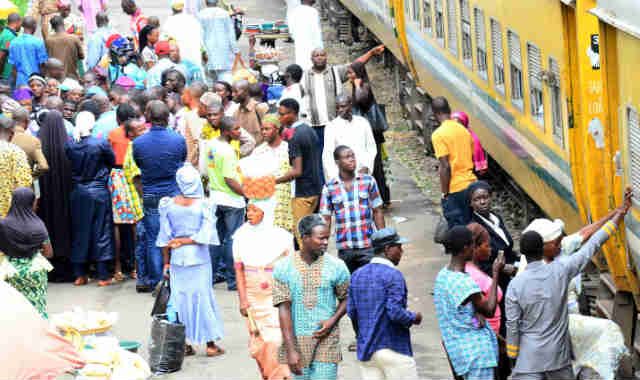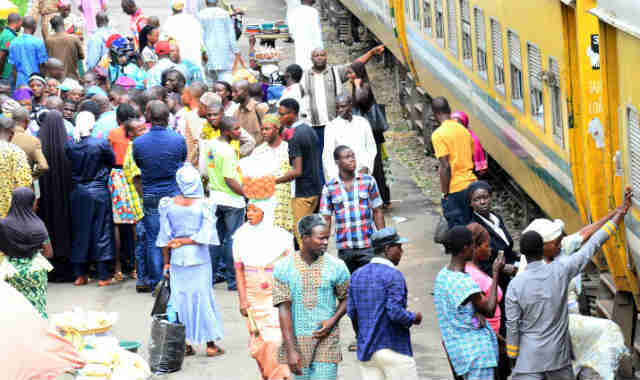 The beneficiaries of the free sallah train ride organised by Osun State government for passengers travelling from Lagos to Osogbo, Osun State capital have commended the state government for the gesture.
The train passengers while speaking with newsmen in Osogbo on Wednesday evening, said the free train ride afforded them the opportunity to come to celebrate the Eid-El-Kabir with their relations.
Mrs Kadijatu Ibrahim, Mr Ramoni Ajisefini and Miss Wulemot Sulaimon who came to Osun with the free train ride lauded the administration of Governor Rauf Aregbesola for the gesture.
The train passengers including the indigenes of neighbouring states took the advantage of the train provided by the Osun State government to celebrate the Sallah with their relatives.
The passengers boarded the train from the Ido Terminus in Lagos and the travellers had fun from Lagos to Osogbo. The train stopped at terminus along routes such as Abeokuta, Ogun State and Ibadan in Oyo State.
Some indigenes of Kwara state who also boarded the Osun free train alighted at the Osogbo Terminus and took vehicle to their various hometowns including Offa and Erin-Ile.
After dropping the passengers in Osogbo, the train returned to Lagos to bring another set of people to Osogbo on Thursday. Meanwhile, the train will also take the passengers back to Lagos from Osogbo on after the Sallah.
The passenger of another Ilorin bound train that stopped briefly in Osogbo on Wednesday morning said they paid N1,200 for the trip. Majority of the passengers of the train who were going to Ilorin for Sallah urged the governor of Kwara State, Mr Abdul-Fatah Ahameed to emulate Aregbesola by providing free train for them in the next festive period. (OSSG)